OpenCABE (formerly OpenCASE) is a tool for modelling using the BORM method developed in CCMi with the following feaures:
CABE (Computer-Aided Business Engineering) based on the Eclipse platform.
Composition of ORD models.
Entities and elements separation — see Pergl, R. (2011)
HTML reports generation.
The tool is not actively developed any more and it is being replaced by the OpenPonk Platform.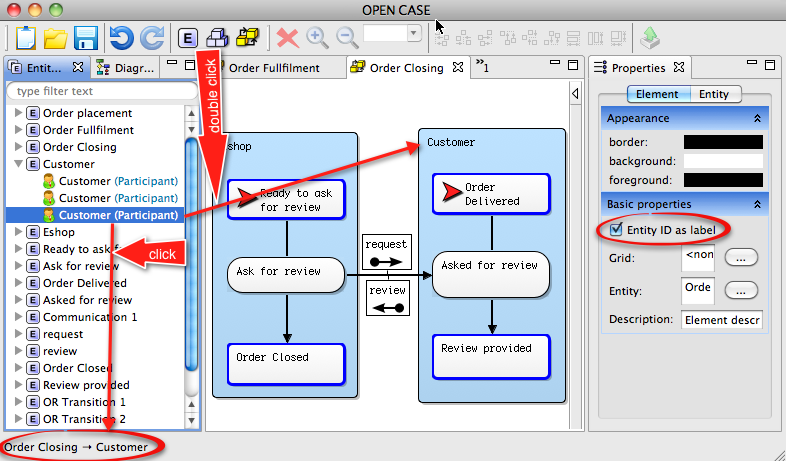 Download
Publications
141586
opencabe
items
default
asc
Pergl, R., & Tůma, J. (2012). OpenCASE - A tool for ontology-centred conceptual modelling. Lecture Notes in Business Information Processing, 112 LNBIP, 511–518.
Larionova, V. (2015).
Discrete Simulation for the BORM Method in the OpenCABE Tool
(bachelor's thesis). Czech Technical University in Prague, Faculty of Information Technology. Retrieved from
https://dspace.cvut.cz/handle/10467/63143
Pergl, R. (2011). Modelling and Prototyping of Business Applications based on Multilevel Domain-Specific Language. In Lecture Notes in Business Information Processing (Vol. 88, pp. 173–191). London, UK.