Our Status
Centre for Conceptual Modelling is a Centre of Excellence at Faculty of Information Technologies (FIT) of Czech Technical University in Prague. The core of the group is formed by the Department of Software Engineering, however we cooperate tightly with the rest of the University, mostly with the Faculty of Electrical Engineering (FEL). We cooperate with several partners.
Our vision
To be a top partner for research and industry in the area of conceptual modelling — see the homepage for the main idea, why we are enthusiastic about conceptual modelling. Because this area of expertise is not publicly well-known yet, our vision is also to contribute to a broad understanding of importance of conceptual modelling.
What we do
We are interested in methodologies and tools for modelling complex realities (domains) at the conceptual level. We are interested in methodologies that:
Are based on strong formalism.
Have a high expressive power.
Are practical for business use.
Have a high potential to create a business leverage when used properly.
We are also interested in models transformations, especially into software implementations, which are a strongpoint of the Faculty. We focus on conceptually-oriented programming languages.
You may enjoy watching Bret Victor's fascinating lecture Inventing on Principle. We are highly aligned to his understanding how excellence at innovation works.

The Core Team (in Alphabetical Order)
Honorary Members (in Alphabetical Order)
Students (in Alphabetical Order)
Ondřej Král

(FIT CTU): Conceptual modelling with OntoUML
Memberships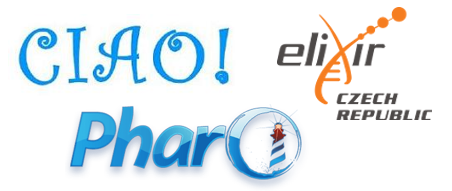 We are active members of:
Collaborators
Alumni (in Alphabetical Order)
Ing. Michal Balda

(FIT CTU): Pharo programming

Ing. Dan Homola

(FIT CTU): OntoUML

Ing. Lukáš Janeček

Ing. Vincenc Kolařík

Ontological modelling: OntoUML
Normalised Systems

Bc. Lukáš Komárek

(FIT CTU)

Ing. Roman Lánský

(FIT ČVUT)

Ing. Veronika Larionová

Simulations of BORM
Normalized Systems Theory
Programming in Pharo

Ing. Josef Moravec

Ing. Rostislav Novák

Ing. Jan Turoň

(FIT CTU): process modelling, BORM, BPMN, DEMO, DynaCASE programmer

Ing. Peter Uhnák

Ing. Matúš Vološin

Ing Alžběta Zyková

(FIT CTU): BORM orchestration implementation

Ing. Adam Žďára

(FIT CTU): DEMO models visualisation