Formetis Consultants, our Dutch industrial partner and sponsor invited our students working on enterprise engineering topics into their headquarters in Boxtel, The Netherlands. We presented our work, got valuable feedback and support from the CEO Steven van Kervel. Prof. Jan Dietz also came to see our progress. The involved topics were:
The CIAO! App – a diploma thesis of Bc. Roman Lánský focused on designing a simple messaging and task management application based on the PSI theory and implementing a prototype.
Transformation of DEMO models into BPMN – a diploma thesis of Bc. Ondřej Mráz, which continues the work of Štěpán Heller, MSc.: an effort to bring the DEMO rigour into the BPMN world and vice versa: providing an intuitive visualisation of DEMO transactions.
Ongoing work on the Action Model in Formetis DEMO Engine done by Bc. Marek Skotnica as his diploma thesis.
Bc. Peter Uhnák presented our DynaCASE project and we discussed the synergies with the DEMO Engine.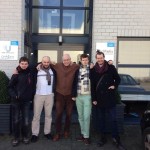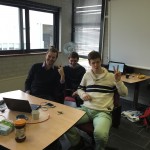 We also had a very nice social event with great Belgium beer! :-). Thank you, Formetis, for your kind support and hospitality!
Interested? Check the offered topics and/or contact robert.pergl@fit.cvut.cz